Shots Fired Indoor Gun Range
We have 10 state of the art heated and cooled lanes, with superb ventilation that utilize the best digital retracting system available. Our lanes are rifle and pistol rated and can accept up to a 300 Win Mag. Each lane is separated by steel plates and trimmed with wood to insure the safety of all shooters.
We offer all different types of firearms and ammo for sale. We believe that a customer should be able to try a firearm prior to purchasing it. Therefore, we have tons of rifles and pistols available to rent. If you purchase a firearm, both the range time and the rental fee for that day is waived. (aka- Try it before you buy it.)
At Shots Fired we offer classes to accommodate all levels of shooters. If you do not have a firearm of your own, we have numerous handguns and rifles available to rent.
Try It Before You Buy It
We offer rental options on our firearms. See which firearm you like BEFORE buying it!
Sunday, Members Only Shooting Times
We are open from 10:00AM - 12:00PM for members only every Sunday. We are open from 12:00PM - 7:00PM on Sundays for normal business hours.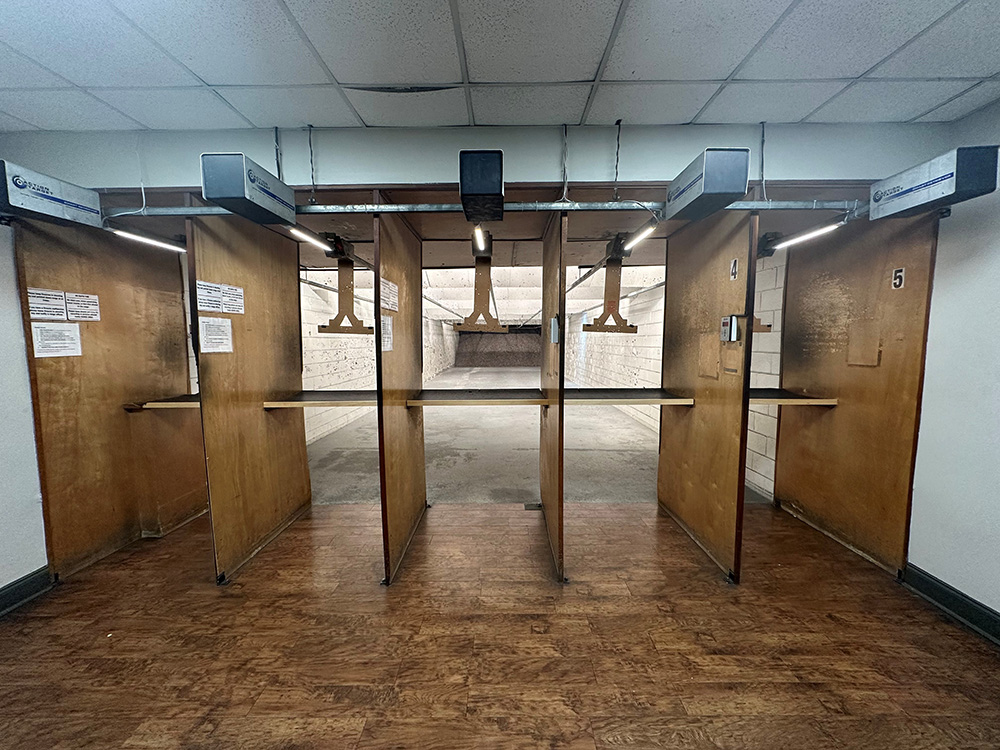 Safe, Fun Environment to Learn and Enjoy
Shots Fired Monthly Memberships
For individuals, our Monthly Membership is $24.99, Family Memberships (up to 4 members) are $34.99, Veterans with their Families (up to 4 members) is $29.99, and Individual Veteran Memberships are $19.99. All memberships include range fees, eye protection rentals, ear protection rentals, and range gun rentals.
Best Indoor Gun Range East of Atlanta
Firearm Rental Options
Before you buy a firearm, check out our rental options to see what you like.
Huge Selection
We have a great inventory of guns, ammo, holsters, and accessories.
Monthly Memberships
Save money with our Monthly Memberships and enjoy shooting more often.
Special Discounts
Police, Fire, EMS, Military, and Teaches (current or retired) shoot for $15/day!
Professional Training
New to shooting? Our professional instructors can help you along the way.
Convenient Location
We are conveniently located in Covington, just East of Atlanta.
Shots Fired Indoor Shooting Range
Handguns: $10

Rifles: $10

Machine Gun: $15

Ear Protection: $1.50

Eye Protection: $1.50

Targets $1.50 (must use our targets)